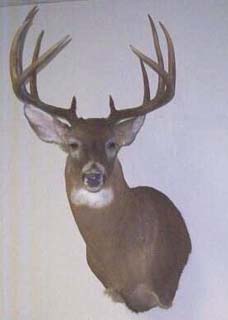 I am a recovered acid swell.

My prognosis was bleak,  it

was believed that I couldn't be saved.

A kind man took me in and saved my hide.

In the near future, I will share my story about the road to recovery.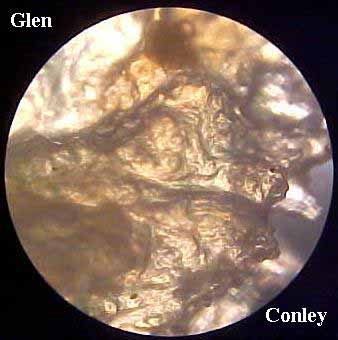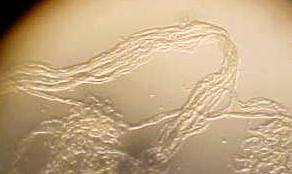 The internet place where edumacated hillbillies gather.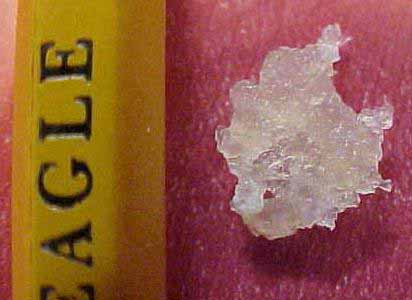 Collagen fibres from a whitetail deer cape.  These fibres are made up of protein molecules linked together. 

Click on this link to learn more about collagen.  this link
The below is an actual sample of the skin of the whitetail mount pictured above.

It was worse before treatment was started.

A magnified view of the skin sample above.

Below is a really magnified view of the skin sample.  What has happened?

HUH!  I'm not going to GIVE you the answer, this is a QUIZZ!

Maybe I'll give you a little help.  Read the paragraph:

Collagen on the Grocery Shelf  Click here.  here
The Griz QUIZZ QUESTION is:

What has taken place to create an "acid swell" condition?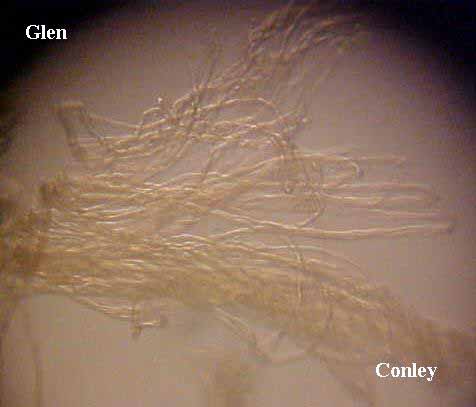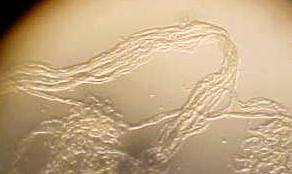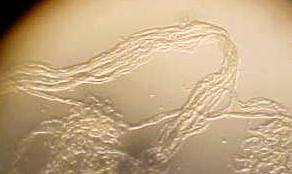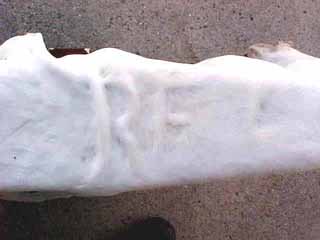 The next photo is the same collagen photo from above.  The one right below it is from the acid swell cape AFTER some serious chemical manipulatons.  These fibres were formed from the gelatinous mass, or mess, that was the dermal layer of skin of the acid swell cape.  The same stuff like you saw next to the pencil.

At a glance, or to the casual observer, the fibres in the two photos look the same.  But if you look closely at the two photos, you will see in the second photo (originally the acid swell) that the fibres are linear, or even appear to be braided.

I am having a hard time trying to figure out how to get that helical twist back in there.  I am so dumb.

Once the cape was brought to the state like you saw above, I pinched Ritchie's initials into it, and sent him this photo.




                                       WHITETAIL DESIGNER SYSTEMS, INC.

Has made another expansion! Web site services for taxidermists are now available!