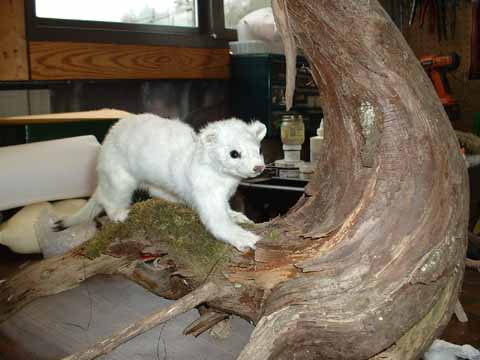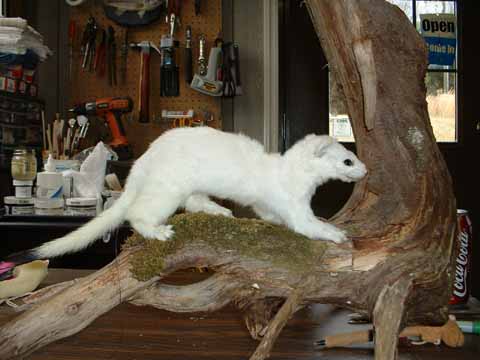 Hello Glen,

was wondering if I could submit a photo of a recently mounted ermine. I was hoping to enter this in my state competition in the commercial division, but am not too satisfied with it-finish work has not been completed yet.

Thank you, Jennifer (one of those older people)

To submit a critique and suggestions click on the e-mail thingy below the photos.

This website is about taxidermy and people that make up the taxidermy industry.  Hobbyist, part timers, full timers, manufacturers, suppliers, we're all represented here, and we all have NAMES.  Be sure to sign YOUR name to your critique!

Please enter Jennifer's ermine in the subject line of your critique.



Never having mounted one I looked up some photos; it looks like the ears may be back too far. It's hard to tell much from the photos, also hard to give a fair critique since the finish work has not been done.

Thanks,

Don Zinn

don.zinn@ludowici.com