My name is Matt Baer, from Deshler, Ohio. I am 30 Years old and I am a part time taxidermist. I recently opened my own shop after serving my apprenticeship and working with another taxidermist. I've never done a mount for competition at any level but would like to someday. I am looking for some constructive criticism on some of the areas I could improve in. I know pictures sometimes don't really show everything but was hoping somebody could give it a shot. Thank You.

Matt Baer

Buckeye Taxidermy

312 W Main St

Deshler, Ohio 43516

419-278-1926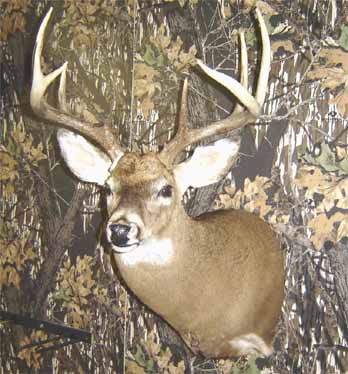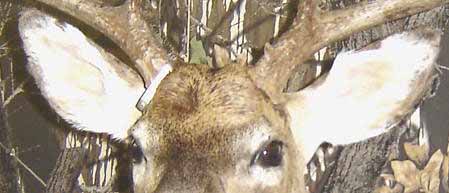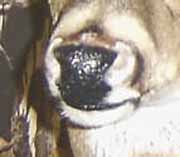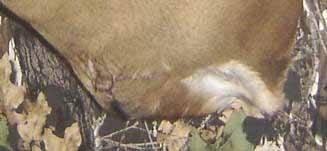 To submit a critique and suggestions click on the e-mail thingy below the photos.

This website is about taxidermy and people that make up the taxidermy industry.  Hobbyist, part timers, full timers, manufacturers, suppliers, we're all represented here, and we all have NAMES.  Be sure to sign YOUR name to your critique!

Please put Matt's mount  in the subject line of your critique.

matt Ill be honest not bad butt. i will tell you what i see wrong just from photos ear edges hair patterns these edges shoul be sharp and crisp not wavey. eye shape looks off from this view. ear butt shpe appears to be wrong. nose pad appears to be to far forward on top use reference you need tons of pics and 3 d reference. i keep a couple of frozen deer heads on hand at all times for study also summer road kills work great for this sure they are dead but still give a general idea of some shapes and sizes of things i can only see the obvious from a photo there is much more to get into also good luck keep trying it took me many years to get halfway good at this i hope this helps youre friend;

jeff morris


***************************************************************************************************

Matt,

It is hard to get a really good look by the photos. But I will try. I have to agree with Jeff on his opinions. Ear edges and hair patterns need to be sharper. Nose pad does look to be a little far back on top, it also looks like nose openings are opened too far back towards the eyes. And eye shape could use some refining. All of this gets better and easier with practice and time. Like Jeff said, every taxidermist needs LOTS of reference,both photos and hands on reference.

Matt, if you need any reference photo albums or reference casts of noses or earbutts,let me know and I will bring some extras I have to the show and you can have them.

Look me up at the show. If you are bringing a piece to compete with you will find me at the doors of the competion room.

Thanks......Heath Cline