Ken Darville offers private one on one or small group training opportunities in all areas of taxidermy to include Gameheads, Fish, Waterfowl, Upland Birds, Large and Small Lifesize, Exotics, Reptiles, Molding and Casting, Form alterations, and Business Development.  His programs are tailored for your needs and flexible to your schedule.  Weekend Training available.  Reasonable rates. Flexible payment schedules. Observe or Participate!
                                              PO Box 1084

                                    Fortson, Georgia 31808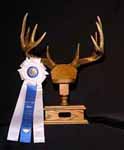 The award winning Trophymate Desk Mount is uniquely designed to mount antlers in the upright position. The Trophymate Wall Mount, just released this last summer, is the newest wall mount on the market.

E-mail or Call 1-252-792-4233 or  1-252-217-4061
                                    LONESTAR WOOL & FUR

Lonestar Wool & Fur was started in April of 2004 when David Patton purchased the sheep tannery in Greenville, Maine known as Moosehead Tannery. Bill Dallam had owned and operated Moosehead for six years before moving into other markets. The original tannery in Maine was Kennebec Wool before Bill gained ownership. This tannery was the first tannery to develop the exclusive tan that has been passed on from owner to owner and now is being used in Lonestar Wool & Fur.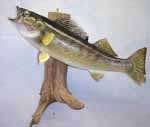 Greg Stehling and Son's Wholesale Fish Taxidermy in Wisconsin has a new website featuring over 70 pictures of their work. There are three new photo galleries full of skin mount fish and fish reproductions.

           Greg Stehling & Son's Wholesale Fish Taxidermy

                                        Ph. 1-920-674-3724

                                             N4027 Hwy N

                               Jefferson, Wisconsin 53549